Schedule Your Strategy Session
For Boat & Yacht Sales Professionals
Would You Like Me To Personally Double Your Boat Sales?
Dear Broker,

I'm looking for a few "dream" clients who I can transform into highly-paid yacht brokers.

If you're one of these clients, I will personally work with you 1-on-1 in your brokerage business to help you double your revenue over the next 3 months (and beyond).

→ Read on to discover the how this Strategy Session can help you.
If You Feel Like This Session Is Right For You, Fill Out Your Application & Let's Talk
Don't want to fill out a form?
Call us and we can help you:
+1 250 585 2628
Transforming the Lives of Yacht Brokers
by Increasing Their Boat Sales
"I'm Slammed! Last year, I was selling less than a boat a month, to now, averaging 3 boats a month."
"Closed my first $1,000,000+ yacht last week and I couldn't have landed that deal without the skills I learned from the Yacht Sales Academy."
Here's What I'm Going To Do For You During Our Strategy Session
The first thing I'm going to do for you is to help you create a plan to show you how to double (or perhaps even triple) your sales.
There's no charge for this and it only takes about 30-60 minutes for us to do together.
At the end of this initial planning session 1 of 3 things will happen:
1) You'll love the plan and decide to implement it on your own.
2) You'll love the plan and ask to become my client so I can personally begin helping you get more buyer and seller leads, more showings, more offers, and ultimately, help you sell more boats.
3) And in the unlikely event that you don't love the plan, you don't owe me a thing.
It really is that simple and there's no catch.
The "worst" that can happen is you get an actionable plan which you can implement to increase your boat and yacht sales.
And the best that can happen is we work together 1-on-1 to increase your sales revenue over the next 3 months (and beyond).
Here is How This Session Works
We begin by getting on the phone and going over your boat broker business.
I take a look at where you are, what you're currently doing, and what you want to achieve going forward.
Once we have those insights, I will help you come up with a plan of action to increase your boat sales by 200 percent (maybe more!).
And there are a number of ways I might do this for you. For example:
I may suggest "tweaking" your website to generate a continual flow of seller leads (so you can get more listings). I may recommend improvements to your listings to bring in more buyer leads. I may propose changes to your sales process to get more appointments, offers, and sales. Plus, I may even suggest a referral-getting system to generate new sources of leads.
Ultimately, I'll give you the blueprint that's helped my personal brokerage house sell multiple multi-million dollar yachts in 2018.
And like I said, there's no charge for this.
Here's Why I'm Offering You This Valuable Strategy Session For Free
First of all, I enjoy helping brokers like you succeed. (After all, that's why I started the Yacht Sales Academy.)
Second of all, this is how I attract top-level clients.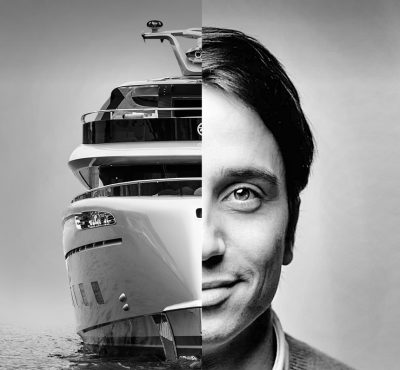 First of all, I enjoy helping brokers like you succeed. (After all, that's why I started the Yacht Sales Academy.)
Second of all, this is how I attract top-level clients.
And assuming you're happy with the outcome of our session together, you'll probably want to continue working together long-term so I can help you implement the sales & marketing systems capable of doubling your revenue.
If this is the case, I might invite you to become an on-going client I will transform into a highly-paid boat & yacht broker within the next 90 days.
This Is Not For Every Broker — Here's Who I Can Help
This Is Not For Every Broker — Here's Who I Can Help
In order to give my top-level clients the results I promise, I am very selective about who I'll speak with and I've got a strict (but reasonable) set of criteria that needs to be met for us to go ahead.
For me to help you sell more boats: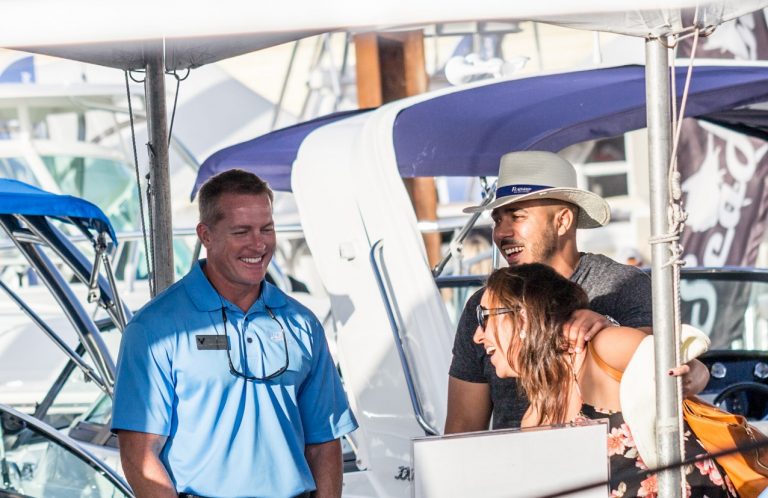 Criteria #1: You must be an experienced broker already.
This session is for brokers who are up and running already and simply want to enhance and multiply their current results. Therefore, you should be making at least $100,000 a year already.
Criteria #2: You must have listings.
You're already paying for Multiple Listing Sites, you're promoting, and you're getting leads, showings, and offers — yet you feel as if you're under-performing.
Criteria #3: You must have a list.
If you want to become a highly-paid broker you need a list of 400 friends, clients, and followers (social media, email, CRM, etc.)
Criteria #4: You must be willing to follow directions & be passionately motivated.
If you don't implement on the actionable advice I will give you, and if you don't consistently follow-up with leads, AND if you don't have the drive to reach new sales records… then this session won't help you.
That's it! Those are the main criteria you must meet 
Here's What I Want You To Do Next
If you meet the selection criteria above and you want to talk to me personally about doubling your boat and yacht sales, then I'll happily set aside some time for you.
Here's how the 3-Step Application Process works:
Step 1: First, you'll need to fill in an application. I just need to know a few things about you to get an idea of what you want to accomplish, and so forth. (I've provided the application form below)
Step 2: Then, once I have your application, we'll talk at our scheduled time. This Strategy Session will be between 30 and 40 minutes. This is where we begin working to figure out exactly what it will take to grow your business.
Step 3: If you see the value in becoming a high-level client, great! We can talk about it. And if you don't want to become a client — that's OK too.
Complete the Strategy Session Application Form Below
Don't want to fill out the form?
Call us and we can help you: